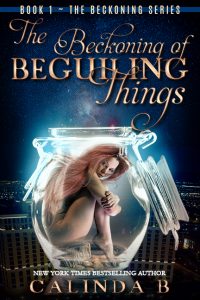 Steam Level: (Ranked from 1 to 5, as noted by the author): Steam Level 3
Dark times shall claim the land.
One woman, a bearer of light, shall lead the way.
Come on, really? I just want to cut loose in Las Vegas and have a good time.
Dark times are ahead for Planet Earth. The Numina, the esteemed guardians of the Earth, are alive and well. Their leader, the Keeper of Time and Records, version 5.1.1, knows all the secrets and mysteries, save one—what will happen to the world if the light bearers don't come into their own?
And one potential light bearer holds the key—Marissa Engles.
Wait–stop. That's utter nonsense. That's what they'd have me believe. But I have different plans. My sisters told me to stop being so serious while in Las Vegas. I figure I'm going to take them up on the suggestion, especially when an extremely hot male dancer catches my eye.
So, tonight, if I'm lucky, I've got a date with destiny–he stands about six-foot-three and he looks like he power-lifts ponies in his spare time. All this talk about magic and power will have to wait. The only destiny I'm interested in is waiting for me backstage. There's no way I'm going to say no to what awaits me, understood? Good. I'm glad we're in agreement–because destiny can be a bitch.
Get The Beckoning of Beguiling Things at Amazon
Have you read this book or another by this author? Tell us about it in the comments!
All information in this post was provided by the author and is not altered. We do this so that you the reader can decide to buy a book based on what the author says and how they present themselves and their book.