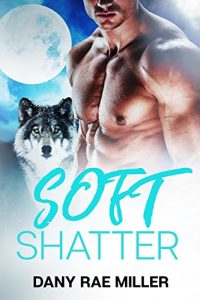 Steam: Steam Level 4
For fans of epic paranormal sagas comes the Wolven Moon series, a mature and modern tale of sisters, friendships, love and devastating lies.
All Shavone Gentil wants is to find her runaway sister. When witchcraft fails to provide the answers, she resorts to the last resort … getting a job at the Denver Dollhouse. Shav gets answers, but to questions that she didn't even know to ask.
In love and in lust with Shavone since childhood, all Nash LaFontaine wants is her safety, her body and her heart. Responsible and noble, the giant alpha waited so long. Did he wait too long?
All Ben LaFontaine wants is to do his duty as a French wolf. He comes to Denver to do just that. His first assignment is to help his cousin Nash protect the witch. Little does he know the power she'll wield over him.
All Enrique Cruz wants … all he's ever wanted … is Shavone. There's a night from hell that the Native alpha will never forget, the horrors of which his obsession is just beginning to remember.
Who will get what they want and whose heart will shatter?
Due to vivid love scenes and mature language, Wolven Moon novels are intended for ages 18+.
Get Soft Shatter (Wolven Moon Book 1) by Dany Rae Miller at Amazon
Have you read this book or another by this author? Tell us about it in the comments!