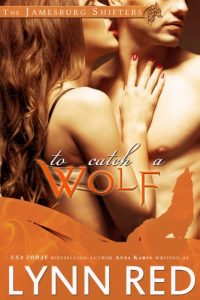 Steam: Steam Level 5
Sometimes a wolf's gotta fight and growl and bite. But Erik? He just needs a mate.
Erik Danniken is the alpha of Jamesburg, a small town hidden from the world and full of shifters of all stripes. But underneath it all, he's just a muscled-up, rough-shod bad boy of a werewolf with a tattoo that goes all the way up his chest and sticks out the collar of his shirt. He's down to his last nerve, but he's willing to fight one last time… for the woman he loves.
Sometimes a girl needs romance and wine and sweet kisses. But Izzy? She just needs a job.
Isabel Taylor was more than a little frustrated when she answered a very vague job ad to be the personal assistant of a mayor in a town she didn't know existed. That was two years ago. Curvy, tough and with more than a little bit of a naughty streak, Izzy has long since gotten used to the weirdness of everyday life in Jamesburg… but she's fallen hard for Erik's rough charm.
Erik wants to claim her forever, marking Izzy as his honest-to-goodness mate. Izzy wants him to quit being such a coward and just come out and do it, but will a good old-fashioned small town scandal make them keep their love a secret, and in the process, kill it before it can grow?
Note: The Jamesburg Shifters is a series of standalone books. Each installment has its own hero and heroine, and the stories never cross over. Each novel or novella is a complete story, complete with happy-ever-after ending. Enjoy!
Get To Catch a Wolf (The Jamesburg Shifters Book 1) by Lynn Red at Amazon
Have you read this book or another by this author? Tell us about it in the comments!