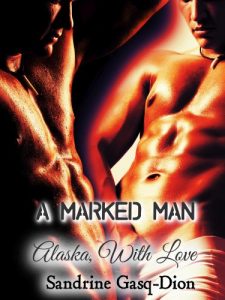 Steam: Steam Level 5
With 21 books in this series, read how it all began with the first two.
WARNING: Homosexual relations, crude language and violence. Alaska with Love: Sexual assault, violence, crude language and men making love.
Mateo Esposito loves his job. Hired assassin for the U.S. Government, he takes lives and he kicks ass with no mercy.When a job lands in his lap that's just not quite right, Mateo finds himself questioning orders for the first time in his career. Who would have known he'd be undone by a purple hippo…
Riley Flynn is CEO of Flynn Electronics. Deep in his closet, Riley wonders what it would feel like to be with a man. When his path crosses with Mateo's, their lives will never be the same.
Because, Riley is Mateo's next target….
~
Alaska With Love
Josh Montgomery is a red-blooded American male that loves his job and loves women even more. Part of an elite team run by General Derek Jacobs, Josh and his fellow assassins take pride in their jobs. When one Assassin gig turns into a rescue mission on the side, Josh's life is turned upside down by the man he rescues. Now, he has to take a good long look at who he really is.
With the help from his friends Mateo, Riley and Troy, Josh tries to understand what he's feeling.
Mark Patterson joined Doctor's without Borders to do good in a foreign country. Little did he know a maniacal drug lord would kidnap him and use him to deal drugs, among other things…. Without any hope of rescue, Mark resigns himself to his prison. Until early one morning when he's rescued by a blonde God. Josh Montgomery is tall, light and beautiful….and straight.
Being in close quarters only makes things harder on both men, will Mark get his man? Will Josh take a chance…. In the wilds of Denali Forest the two men come together, but is it for good? Or will Mark's past drive them apart?
Get A Marked Man/ Alaska With Love (Assassin-Shifter Books 1&2) by Sandrine Gasq-Dion at Amazon
Have you read this book or another by this author? Tell us about it in the comments!