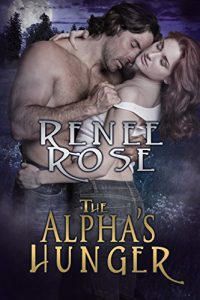 Steam: Steam Level 5
A BILLIONAIRE ALPHA. A BEAUTIFUL HUMAN. A DEADLY CONSPIRACY.
Lying on the floor of her cubicle to stave off a migraine, the last thing Ashley Bell expected was to find the company's notoriously hard-assed CEO, Ben Stone, standing over her. The offer of a ride home is a bigger surprise, but the biggest shock of all comes when Ben asks her to work for him as his personal assistant.
Despite misgivings about his intentions, Ashley accepts the position. She has barely started the job when she learns her twin sister has been kidnapped, and the price for her life is Ashley's help in a plot to destroy Ben's company. But she soon discovers that Ben has a far more terrifying secret of his own.
From the moment he first crossed paths with Ashley, the beautiful young human from marketing, Ben has been consumed by her. When her life is threatened by his enemies, he casts aside caution and fights with the rage of a beast defending his mate. Not sure he can trust her yet determined to protect her, Ben kidnaps Ashley, planning to keep her under his watch for as long as necessary.
Ashley is none too happy with the situation, but a hard bare-bottom spanking changes her attitude…and leaves her begging for more. Though Ben knows a human girl is no match for the fearsome lusts of an alpha wolf, she ignites in him a hunger he can barely contain. Can he resist the urge to mark her as his own and take her harder than she can imagine?
Get The Alpha's Hunger (Alpha Doms Book 1) by Renee Rose at Amazon
Get Audiobook
Have you read this book or another by this author? Tell us about it in the comments!