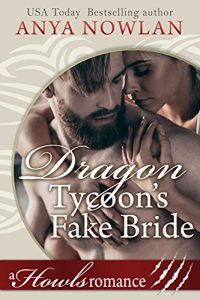 Steam/Violence Level: (Ranked from 1 to 5, as noted by the author): Steam Level 4
Alexis Davies knows how to dig deep, but even the curvy archaeologist wasn't ready to find a dragon in Greece. They both want the same thing and getting it means a fake marriage, and fast. After that, well, she can go back to being who she is.
But what if she can't imagine life without the enraging, hotheaded, brutally determined dragon billionaire anymore?
Available at 99 cents for a limited time!
Get Dragon Tycoon's Fake Bride at Amazon
Have you read this book or another by this author? Tell us about it in the comments!
All information in this post was provided by the author and is not altered. We do this so that you the reader can decide to buy a book based on what the author says and how they present themselves and their book.