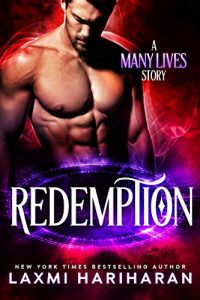 Steam: Steam Level 4
Would You Destroy Yourself to Protect your Mate?
…Can You Live With Yourself if You Don't?
LEANA
He's sworn to abstinence, yet, I wanted him
Should have run, when he embraced my wolf…
But, I didn't.
I am Leana, the first Wolf Shifter of my blood line and Keeper of the Ancient Sword.
Can I kill to save him from a fate worse than death?
MIKHAIL
They say revenge is a dish best served cold…
I say it needs to be hotter than a thousand suns.
Hot enough to burn up every Shifter who stole the world from me – my memories, my life.
I created the perfect psychic weapon to wipe out their race
Too bad I fell in love with one of them…
I've lost too much already.
Leana is all I have left.
But can I destroy myself to protect her?
Download now because you love a Brave Immortal Warrior who'd take on the might of an entire Race, to save his Fiery Shifter Mate.
With 90,000 action packed words bleeding with psychic heat and lust, REDEMPTION is a double bill that has Leana's origin story as well as Mikhail and Leana's love story. This book has shifters, vampires and immortals.
Get Redemption (Many Lives Book 3) by Laxmi Hariharan at Amazon
Have you read this book or another by this author? Tell us about it in the comments!