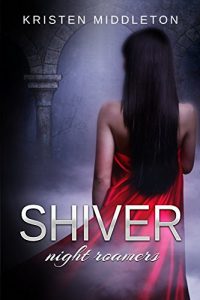 Steam: Steam Level 4
Written by NY Times Bestselling Author Kristen Middleton
Second Installment Of Night Roamers, a dark paranormal romance.
While Nikki tries to adjust to a new life in Shore Lake and forget about the horrors of last summer, she battles with her own inner demons still craving Ethan's dark embrace.
Meanwhile, Duncan disappears in the middle of the night after being stalked by shadows, Nathan's spending more and more time in the company of the sexy vampire, Celeste, and there's a hot new club in town where the after-parties… are to die for!
This steamy vampire series contains adult themes and sexual situations. It is intended for ages seventeen and older.
Get Night Roamers (Book 2) Shiver by Kristen Middleton, Cassie Alexandra, K.L. Middleton at Amazon
Have you read this book or another by this author? Tell us about it in the comments!