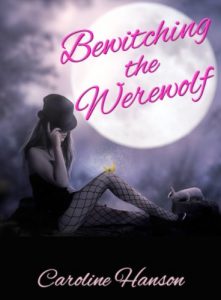 Steam: Steam Level 5
When witch for hire, Megan Stephens, is assigned to help the local werewolf pack leader find a mate, she thinks the job will be easy. Get in, get him up and get gone. But when she meets Zack Connor, she realizes her future might have a lot more dog jokes in it than she ever imagined.
This is a short story– approximately 40 pages in length– and includes an excerpt from Love is Darkness, the first book in the Valerie Dearborn series.
**Please be aware that this book contains sex. And not in a fade-to-black-sort-of-way but an-OMG-that's-in-public-sort-of-way**
Get Bewitching the Werewolf (Megan Stephens Book 1) by Caroline Hanson at Amazon
Have you read this book or another by this author? Tell us about it in the comments!