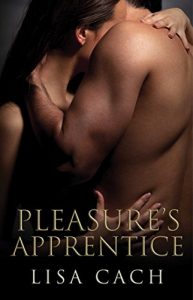 Steam: Steam Level 5
Fifty Shades of Grey meets Game of Thrones in this erotic, passionate novel—part 5 of the 1,001 Erotic Nights series from nationally bestselling author Lisa Cach—about a Roman Empire sex slave on a journey of betrayal, seduction, vengeance, and love.
Beautiful Nimia, who was tutored in sexual arts by her first master, a king, is very appealing to powerful men in more ways than one: she has a prophetic gift that's triggered by sexual encounters.
In Pleasure's Apprentice, Nimia is torn between her attraction to Briton battle leader Arthur and his half-brother, the druid Merlin. A journey to the druidic Isle of Mona teaches her that there is no escaping the intimate tie between her sexual nature and her powers. As tensions grow between Britons and Saxon invaders, Nimia is called on to use her powers to help forge a legendary sword for Arthur: a sword that in future generations will be called Excalibur.
Get Pleasure's Apprentice (The 1,001 Erotic Nights Series Book 5) by Lisa Cach at Amazon
Have you read this book or another by this author? Tell us about it in the comments!