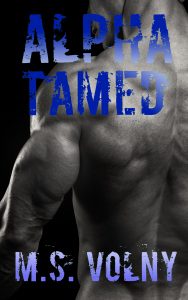 Steam Level: (Ranked from 1 to 5, as noted by the author): Steam Level 4
He found her on the edge.
He saved her from herself.
He tamed her body, and then he tamed her heart.
Trouble stirs over the Southern Peaks. The united clans prepare for war. But Lagar has a different mission.
Finla has been driven to the edge of madness. By Corona's fall and by the world as she knew it disappearing. Her body is his in the instant that they meet. What will it take to win her trust completely?
Book 3 in the Seven Clans series. This is a steamy mf omegaverse novella of approximately 19,000 words.
Get Alpha Tamed: An Omegaverse Romance at Amazon
Have you read this book or another by this author? Tell us about it in the comments!
All information in this post was provided by the author and is not altered. We do this so that you the reader can decide to buy a book based on what the author says and how they present themselves and their book.